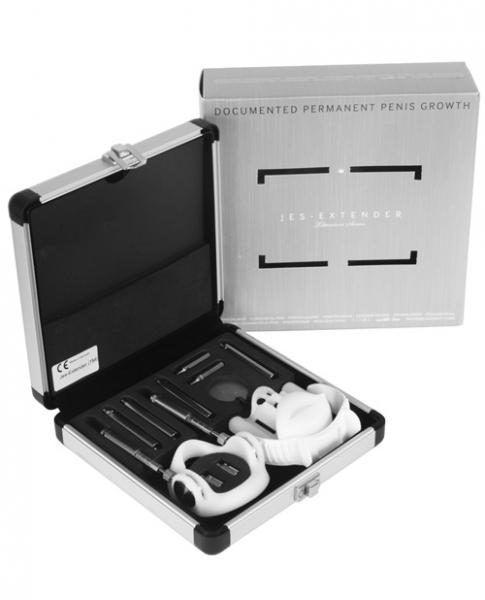 Jes Extender Titanium Penis Enlarger Kit
Jes Extender Titanium penis extension set. The Jes Extender is made from 100% medical grade materials, hypoallergenic, lightweight and easy to use. It allows you to reach the best results in natural penis growth in a safe and secure way.
The Jes Extender Titanium Penis extension kit comes with: Basel unit, dual function front piece, Silicone tube, comfort strap, Four 2 inches elongation bars, Two 1 inch elongation bars, Two 0.5 inch elongation bars, Protection pad, Set of keys, Instructional DVD and 2 year warranty. Please note this product is suitable for penis sizes up to 9.1 inches.
Out of stock